« Middle Pillar nets 3 in DJ Cypher's BEST OF 2005!!! | Main | The Raven Cafe (NYC) burned down »


January 05, 2006
the Machine in the Garden in another Top 10!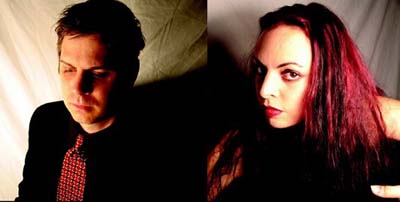 Gothic Paradise has not only graciously named the Machine in the Garden as one of their Top 10 gothic artists for 2005, but the band is currently the site's special feature!
GP had this to say:
  "They employ their talents for creating dark, 
  haunting music with Summer's mysterious vocals that 
  have had fans swooning all of these years."
Check out the full review which includes extended album reviews for Shadow Puppets (5/5) and Asphodel (4/5) plus the rest of their gothic/industrial/ethereal Top 10 at www.gothicparadise.com.

Posted by KD at January 5, 2006 09:34 PM