« Summer Heat = Summer $ale | Main | Winter Solstice 2007 »


October 26, 2007
Spooky Tunes for Groovy Ghouls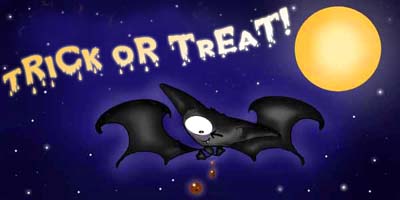 Boo! In honor of our favorite time of year we're offering a special treat, if you know the trick!

Just type "treat!" in the "Special Instructions" portion of your online order and we'll deduct 10% off your total. The catch? You need to complete an online credit card order at the Middle Pillar Store between now and 12:01 AM November 2, 2007 for at least $16.66. The horror! The discount will be taken by us after your online check-out. Every title in stock is available for this creepy promotion - including all the items in our Sale section. Bwaaah Ha-Ha! And don't forget to check out our Spooky and Scary picks!

Any questions, just send an email to sales@middlepillar.com. AAIIGGHH!!
Posted by KD at October 26, 2007 04:18 PM